When the great shots have been captured and the edit is locked, our colorgrader will adjust the colors of the film to achieve a consistent and gorgeous look from beginning to end. Colorgrading makes the film feel coherent and enhances the feeling of the film.
Our colorgrader has worked with many different formats ranging from commercial and campaign to TV-programs and documentary films. He always succeeds in bringing out an memorable look so the film feels unique and coherent.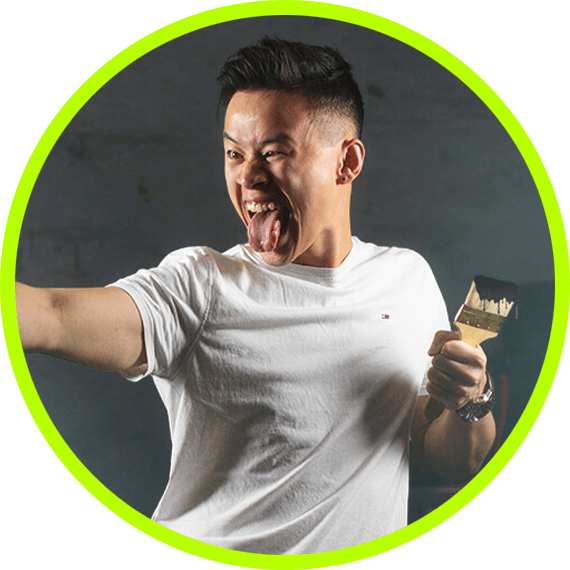 jian@gotfat.dk
+45 28938688
Jian has the keenest eye when it comes to colorgrading films. He colorgrades everything from smaller music videos to large campaigns, and he has been awarded Best Commercial Category for his colorgrading of 'Viborg Katedralskole: Sæt dit aftryk i verden'.
2021 — Blessed Personal Training — DK/Reklamefilm
2020 — Rebeccas Rum — DK/Dokumentarfilm
2020 — Totem — DK/Kort fiktion
2019 — Viborg Katedralskole: Sæt dit aftryk i verden — DK/Reklamefilm (Best Commercial Award)
2019 — ECCO Anine — DK/Kampagnefilm
2018 — ECCO Vitrus ST.1 — DK/Kampagnefilm
2018 — Doel — DK/Dokumentarfilm
Gotfat Productions
Christiansgade 18, st. 8000 Aarhus C
Contact us here
mail@gotfat.dk / +45 22129474 / +45 30232570
Contact us here
mail@gotfat.dk / +45 22129474 / +45 30232570
Gotfat Productions
Christiansgade 18, st. 8000 Aarhus C