A director is in charge of a films overall artistic vision and expression.
We work with a select group of talented and extremely creative directors,
who are all capable of bringing the experience and creativity it takes to deliver on both large, international commercials and smaller, local productions.

And though it is crucial that a director is incredibly skilled, it is just as important to us that they are good people, who contribute to a nice and productive atmosphere on any production.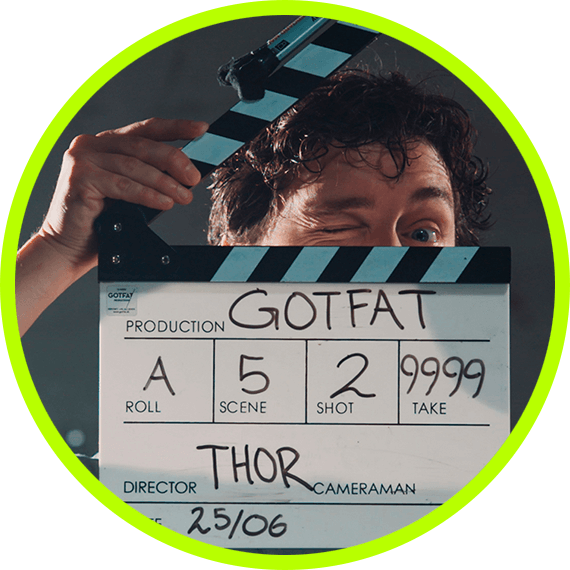 thor@gotfat.dk
+45 22129474
Thor has more than 8 years of experience directing ads, music videos and branded content for brands like ECCO, Aarhus University, LEGO, Silvan, Arla to name a few. As an audiovisual multi tool, Thor can execute films with both comedic and serious tones. Furthermore he is well-versed in writing and sparring on manuscripts.
2021 — Aarhus Universitet Nanoscience — DK/Reklamefilm
2021 — DR2 elsker heavy — DK/TV program
2019 — Go Go Berlin: Here Comes The Darkness — DK/Musikvideo
2019 — Go Go Berlin: Love Me — DK/Musikvideo
2019 — DR2 Temalørdag om prutter: Den gode, den onde og den grusomme — DK/TV program
2018 — Aarhus Tech: Master Your Craft — DK/Reklamefilm
2015 — Naturens Rige #PladsPladsPlads — DK/Kampagnefilm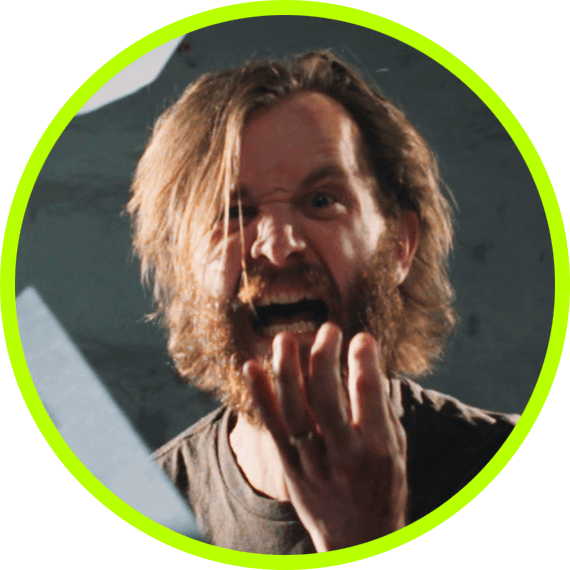 emil@gotfat.dk
+45 30232570
Emil's approach to directing is founded in a thorough visual preparation and a stylistic finesse beyond the usual. This becomes particularly apparent in commercials, which he has directed for Lurpak, ECCO and Grundfos among others.
2021 — Aarhus Tech: Forestil dig en verden uden det gode håndværk — DK/Reklamefilm
2021 — EWII: Drevet af nysgerrighed — DK/Programserie
2020 — Aarhus Universitet: Tænk dybere – nå længere — DK/Kampagnefilm
2019 — ECCO Anine — DK/Kampagnefilm
2018 — ECCO Vitrus ST.1 — DK/Kampagnefilm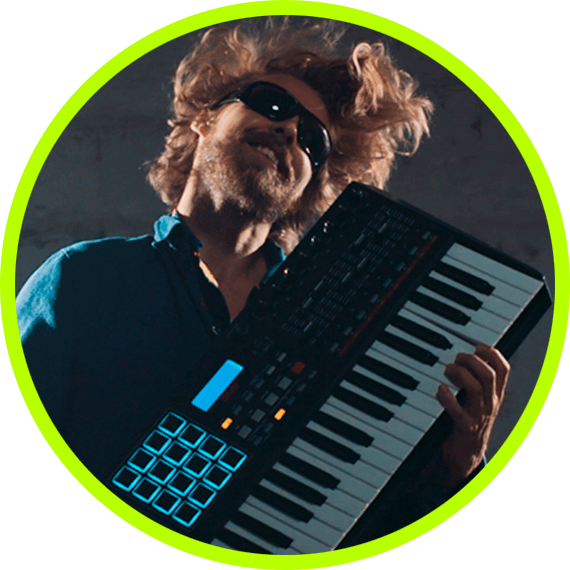 mark@gotfat.dk
+45 42507606
With his background as art director and an education from Hyper Island in his toolbox, Mark is one of the most visually adept directors we can find. As director he distinguishes himself through concepts with a strong visual expression, where the visuals, the music and the editing intertwines to create next-level visual storytelling.
2019 — ECCO Flow-T — DK/Reklamefilm
2019 — Twin Dive: Animal — DK/Musikvideo
2019 — Viborg Katedralskole: Sæt dit aftryk i verden — DK/Reklamefilm
2018 — Aarhus Innovation Captial 2018 — DK/Kampagnefilm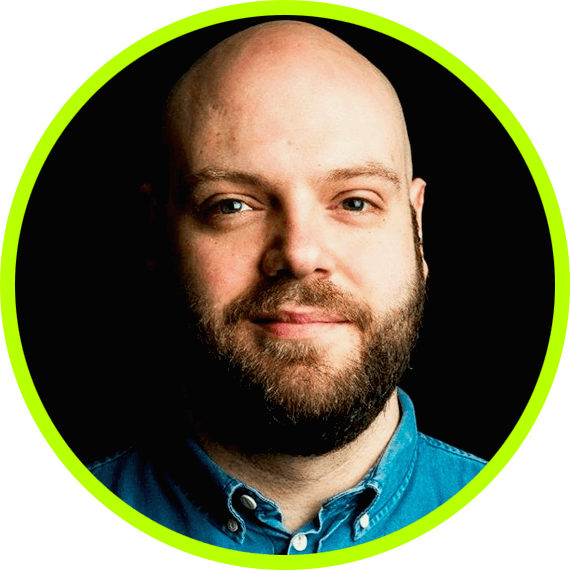 Lars became famous in Denmark after his smash-hit with the duo TurboModul – a sketch show aired on TV2 Zulu, in which Lars also acts as director. Lars has a unique humerous style and lots of experience directing comedy. Lars also writes with a secure, humorous pen, which he can apply in development.
2020 — Julemandens Datter: Jagten på Kong Vinters Krystal — DK/Spillefilm
2019 — Helved — DK/Fiktionsserie
2017-2020 — Jacob Ditzel — DK/TV miniserie
2016 — Turbomodul 2 — DK/TV miniserie
2014 — Turbomodul 1 — DK/TV miniserie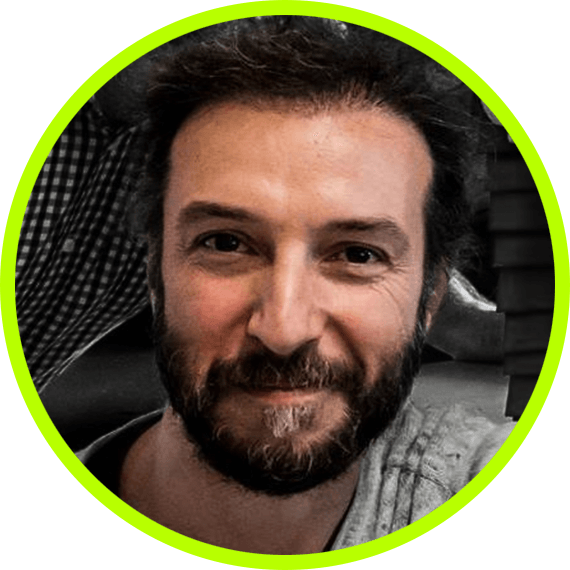 Christophe is our stop motion director, who has gained his experience with some of the business' largest names such as Aardman. He has executed on several LEGO commercials and has worked on larger stop motion film projects.
2020 — Totem — DK/Kort fiktion
2016 — Ragnarok — U/Kort fiktion
2013 — Guotte d'or — DK/Kort fiktion
2010 — Out of a Forest — DK/Kort fiktion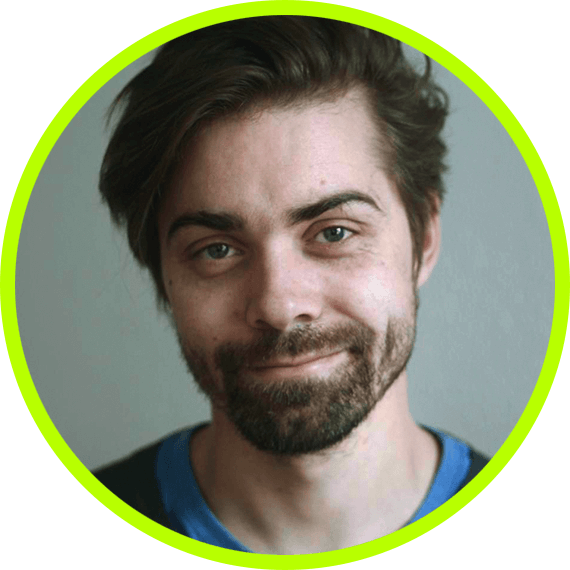 Andreas is educated from the film school Super16 in Copenhagen. Andreas' specialty is branded content with a documentary flair.
2020 — Ford Service — DK/Reklamefilm
2018 — The Moment — DK/Dokumentarfilm
2016 — Pistol — DK/Kort fiktion
2014 — Fallet — U/Kort fiktion
Gotfat Productions
Christiansgade 18, st. 8000 Aarhus C
Contact us here
mail@gotfat.dk / +45 22129474 / +45 30232570
Contact us here
mail@gotfat.dk / +45 22129474 / +45 30232570
Gotfat Productions
Christiansgade 18, st. 8000 Aarhus C