A producer is essential in every film production, as it is the producer, who has the financial, practical and creative overview throughout a film production. Especially in the intersection between the financial and the creative, the producer has an indispensable role in relation to balancing ambition and possibility.
Our producers do exactly that on even the most demanding and elaborate film productions. Besides being skilled in their profession, it is very important to us that they are great people, who contribute to a nice and productive atmosphere on any type of production.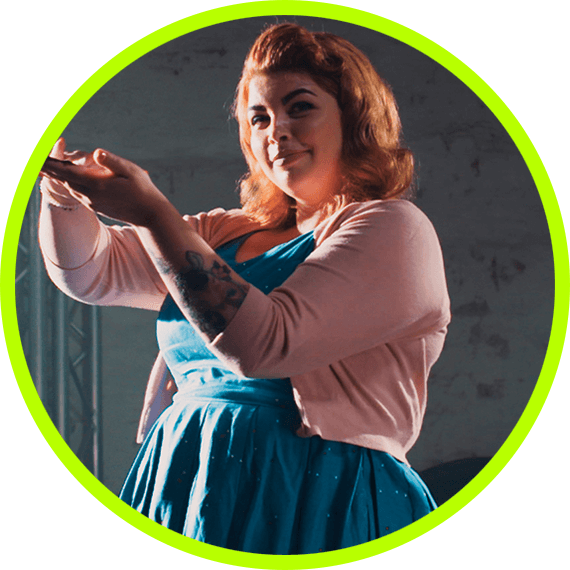 puk@gotfat.dk
+45 26375003
Puk Lodahl Eisenhardt has been employed full-time with Gotfat Productions since 2016 as both producer and production leader. Puk is trained at Thea Mikkelsen's course in "Leadership and communication in creative professions" as well as the EPI-course "European co-production – financial and legal issues". She is selected as one of the 20 Emerging Producers 2020 at the Jihlava DocFest, and recently she was selected as the Danish Producer for IDFAcademy 2020. In recent years she has produced documentary films for Gotfat Productions. Her latest documentary film "Pieces of Rebecca" was selected for CPH:DOX 2020 and is available for watching at DRTV. In 2020 she co-produced her first fiction feature films TOSCANA and HVIDSTENSGRUPPEN 2.
2021 — EWII: Drevet af nysgerrighed — DK/Programserie
2020 — Drømme i Brovst — DK/Dokumentarfilm
2020 — Rebeccas Rum — DK/Dokumentarfilm
2019 — Aarhus Universitet: Tænk dybere, nå længere — DK/Kampagnefilm
2019 — Kongernes fald — DK/Dokumentarfilm
2019 — ECCO Anine — DK/Kampagnefilm
2018 — Bokser — DK/Kort fiktion
2018 — Doel — DK/Dokumentarfilm
2017 — Dråberne — DK/Kort fiktion
Gotfat Productions
Christiansgade 18, st. 8000 Aarhus C
Contact us here
mail@gotfat.dk / +45 22129474 / +45 30232570
Contact us here
mail@gotfat.dk / +45 22129474 / +45 30232570
Gotfat Productions
Christiansgade 18, st. 8000 Aarhus C